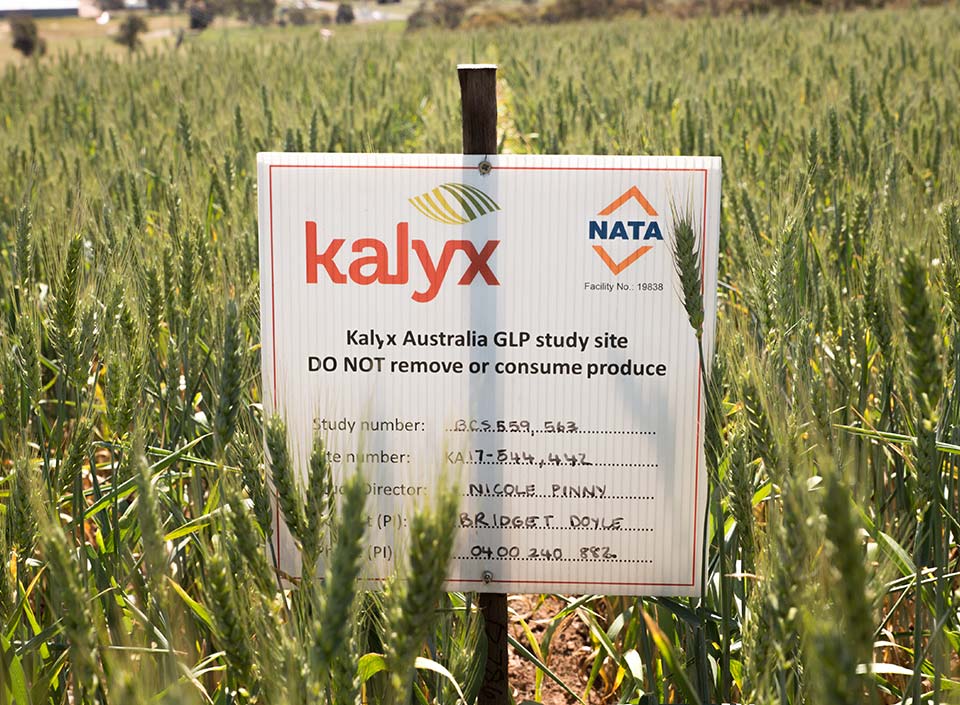 Kalyx Acquire GLP Division of CPR
Kalyx to Acquire the GLP Division of Crop Protection Research Pty Ltd
It is with pleasure we announce today, that Kalyx has reached an agreement to purchase the GLP Division of Crop Protection Research Pty Ltd.
For those who don't know, GLP is short for Good Laboratory Practice and refers to a Quality Standard that sets out the requirements for technical competence and the proper management of residue studies.
The move to have our own GLP licence signifies not only a greater commitment by Kalyx in conducting GLP residue trials but just as importantly a move into a wider range of crops.
Kalyx have been involved in the provision of GLP trials for nearly 20 years, however, until now this has been via an agreement with a number of third parties who have held the GLP licence. This meant we were not able to actively tender for and manage this type of work. With the geographic scale and expertise held by Kalyx today, a GLP licence is a natural progression and is certainly one that has been increasingly requested by our clients.
Crop Protection Research (CPR) are based on the Mornington Peninsula in south-eastern Victoria, have a long history in providing GLP field trials. The quality of the GLP systems and documentation developed and maintained by CPR is a credit to their team and it puts Kalyx in an excellent position to provide this new service to our clients.
This announcement will see the GLP licence, systems, documentation and equipment transfer to Kalyx over coming months. During this time and for a period thereafter, key CPR staff will be retained to ensure things run smoothly.
On completion of this transitional phase (anticipated to be in September 2015), CPR will continue to provide non-GLP services to its clients. All contact details and ownership of Kalyx and CPR remain unchanged.
In line with the existing CPR model, the Laboratory Phase of GLP studies will be coordinated by Kalyx but undertaken by a range of analytical service providers.
It is anticipated that Kalyx will be in a position to undertake new GLP studies as of October 2015. Any existing studies contracted to CPR will continue to be managed through to completion by CPR.
For any enquires relating to this new service of Kalyx, please contact your local Branch Manager or myself.